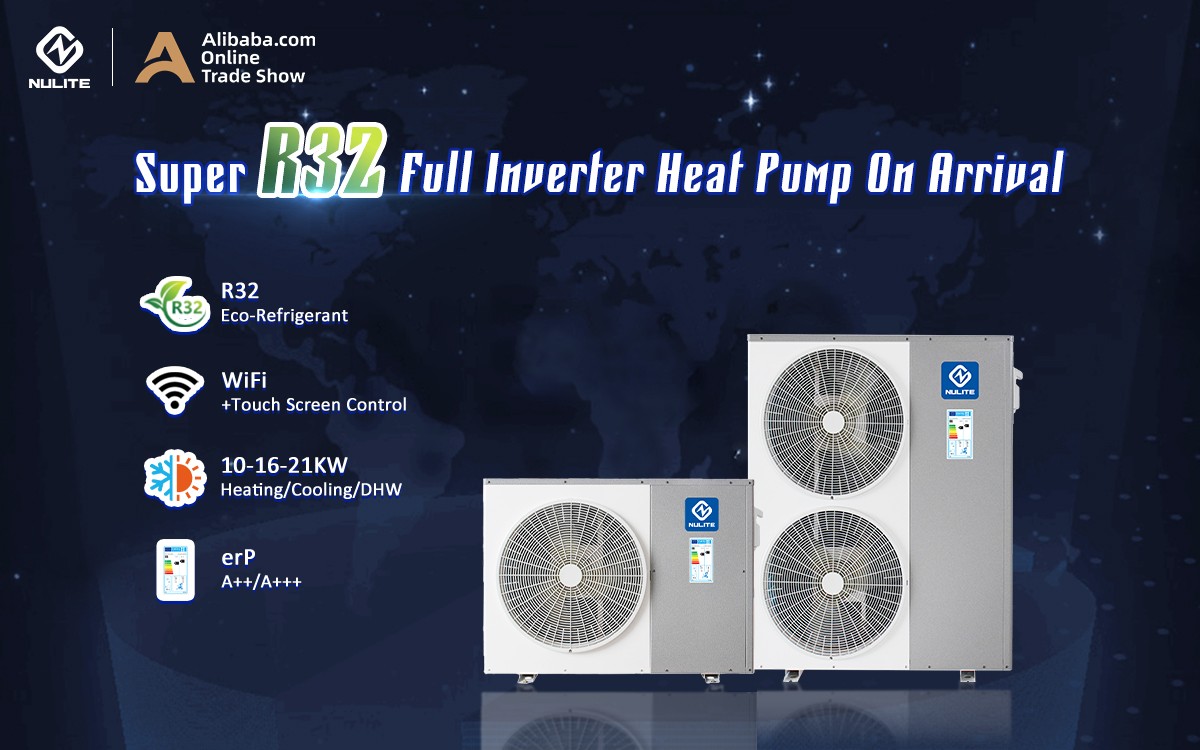 ASHP Heating Capacity: DC Inverter Monoblock R32 WiFi control 10kw 15.5KW 20kw
1.Function:heating + cooling + hot water;
2.Voltage:220V/50Hz/1Phase or 380V/50Hz/3Phase;
3.Using R32 green refrigerant;
4.Super low noise with full DC fan motor;
5.Energy-saving is up to 80%;
6.Anti-freezing work in -25 degrees low temperature;
7.Adopted twin-rotor Panasonic or Mitsubishu compressor;
8.Build-in 3kW electric heater for back up;
9.WILO water pump RS15/6 or RS25/8;
10.AOL expansion tank 2L or 5L capacity;
11.Sweden SWEP plate heat exchanger;
12.Welcome to OEM,ODM service;
HEAT PUMP TYPE
DC Inverter TypeMonoblock Heat Pump Air to Water Heating Cooling
DC INVERTER 10-30KW
MANUFACTURER
Nulite NEW ENERGY Group
FACTORY SCALE
with in total 3 factory in China,400,000 sq meters. 500,000 units producing ability, 100,000 units sold in 2016
HEAT PUMP FUNCTION
Radiator, FCU, Floor Heating Cooling & Hot Water
MOQ
10-20 Units(1-2 Sample available with stocks)
EFFICIENCY
COP 3.5-4.9 at Ambient 7C-25C
SUITABLE MARKET
Minus 25C stable WorkingCentral, North & East Market, North America
  SUITABLE HEATING SPACE
         TYPE OF HEAT PUMP                USING AREA                MODEL NAMEDC Inverter Monoblock Heat Pump 10KW       (60-100m2)       BKDX30-95DC Inverter Monoblock Heat Pump 20KW      (150-200m2)      BKDX50-200
DC Inverter Monoblock Heat Pump 30KW      (170-220m2)      BKDX80-280

(MOQ 20Units)
Dc   Inverter Heat Pump
NL-
BKDX30-95II/R32
BKDX40-150II/R32
BKDX50-200II/R32
Rated heating capacity
KW
2.8~10
3.8~16
5.5~21
Rated hot water capacity
KW
2.5~9.5
3.5~15.5
4.5~20
Rated cooling capacity
KW
2.5~7.5
3.8~11
4.8~14.5
Heating power consumption
KW
1~3
1.5~4.5
2~5.5
Hot water power consumption
KW
1~3
1.5~4.5
2~5.5
Cooling power consumption
KW
1~3
1.5~4.5
2~5.5
Voltage
V/Hz
220V-240V   - Inverter- 1N
220V-240V - Inverter- 1N  /    380V-415V ~ Inverter ~ 3N
Rated heating water temperature
°C
DHW:   55℃  / Heating:45℃ / Cooling:12℃
Rated water flow
m³/h
1.7
2.7
3.5
Refrigeration
/
R32
R32
R32
Rated of waterproof
/
IPX4
IPX4
IPX4
Control mode
/
Heating   / Cooling / DHW /  Heating+DHW/   Cooling+DHW
Compressor
Form
/
Double-rotor   type
Double-rotor   type
Double-rotor   type
Quantity
/
1
1
1
Brand
/
Panasonic
Panasonic
Mitsubishi
Outdoor unit
Net   size
mm
1050*460*838
1050*460*1338
996×470×1385
Weight
Kg
100
150
155
Nosie level
dB(A)
≤50
≤50
≤52
Heat exchanger
/
Sweden SWEP Plate heat exchanger
Fan
Form
Full   DC fan motor
Auxiliary Element
built-in
KW
3
3
3
Circulation pump
built-in
Wilo
RS-15/6
RS-25/8
RS-25/8
Expansion tank
built-in
L
2
5
5
Ambient temperature
°C
(-25℃   --  43℃)
(-25℃   --  43℃)
(-25℃   --  43℃)
Inlet pipe diameter
DN25
DN25
DN25
Outlet pipe diameter
DN25
DN25
DN25
Packing size
mm
1110*520*968
1110*520*1488
1070*530*1530
20" container loading
pcs
44
22
22
40" container loading
pcs
88
44
44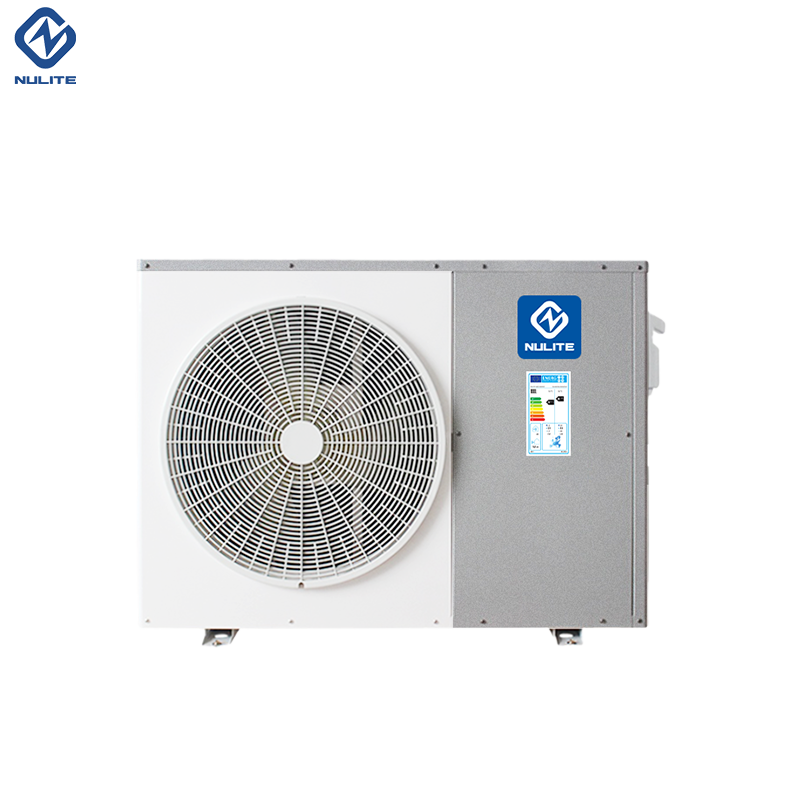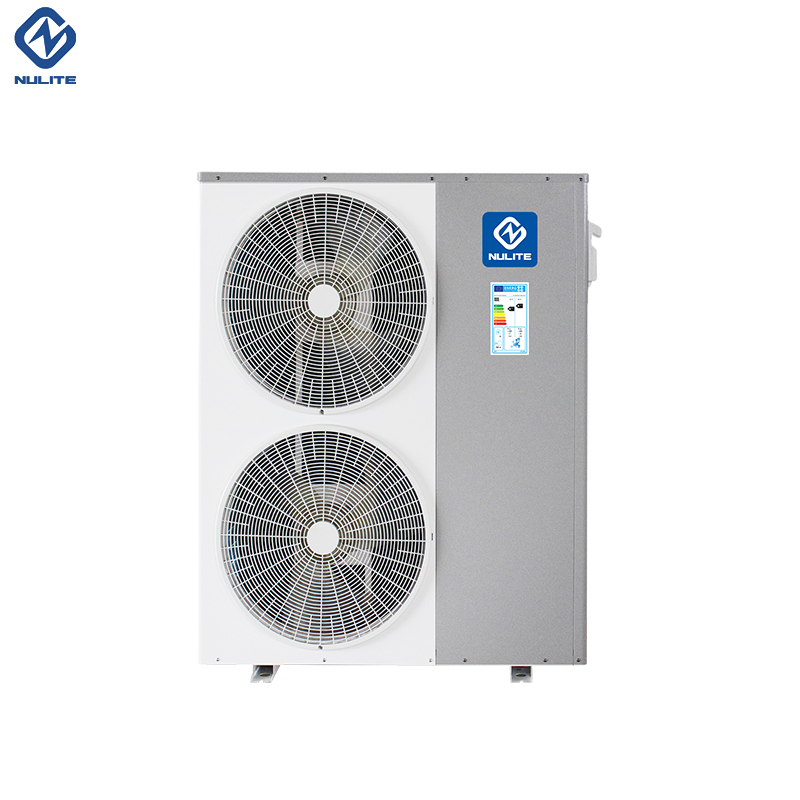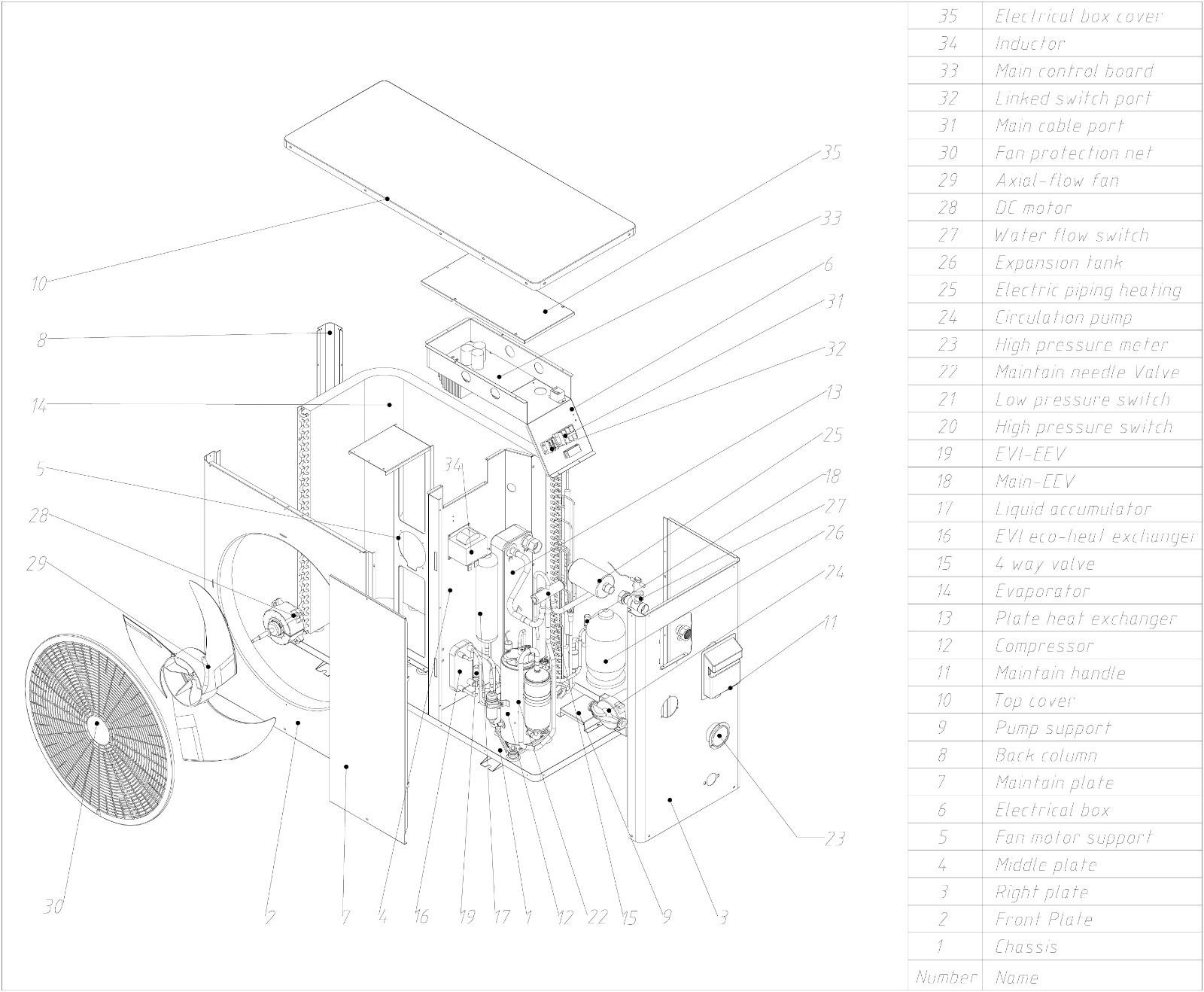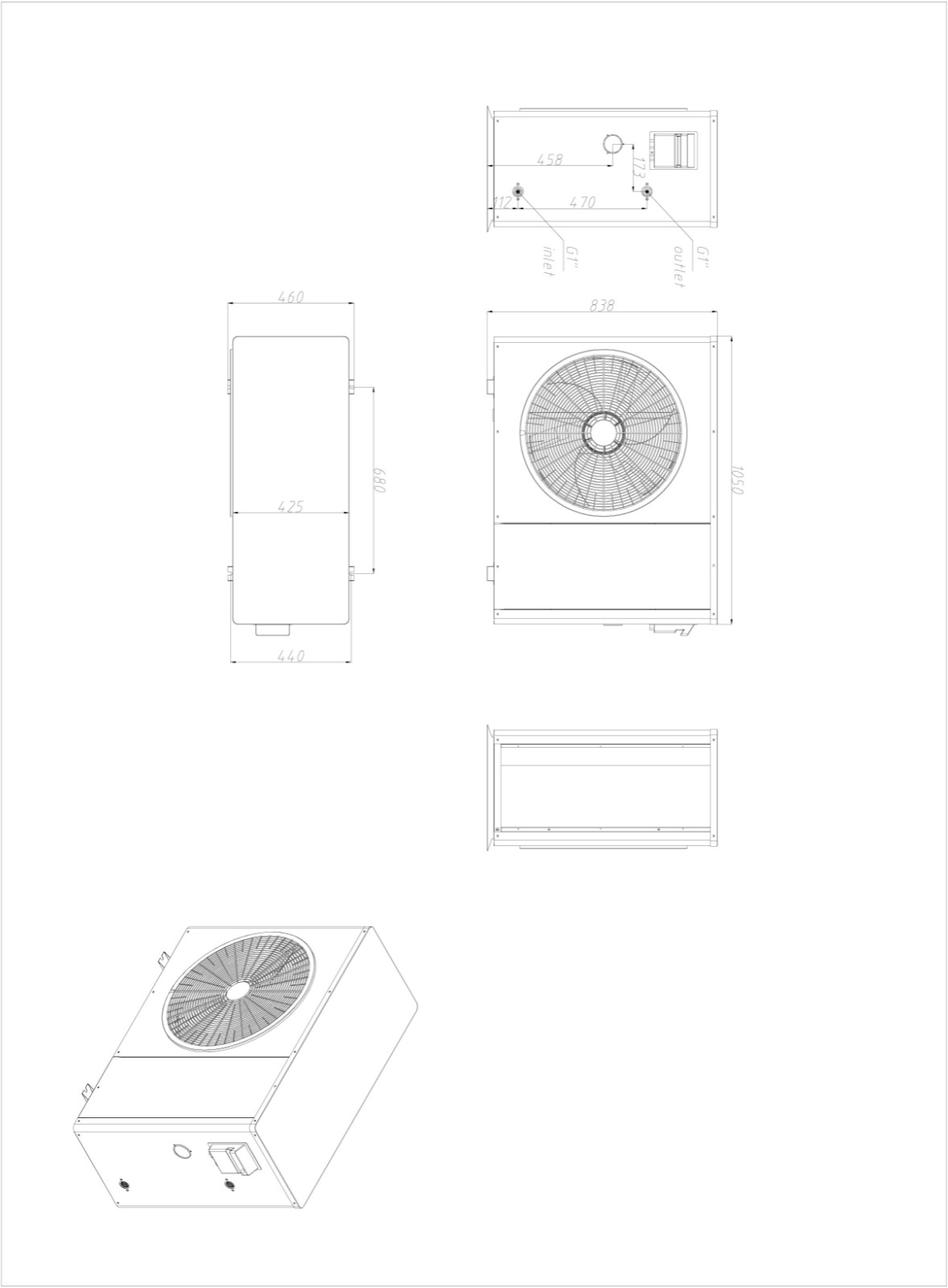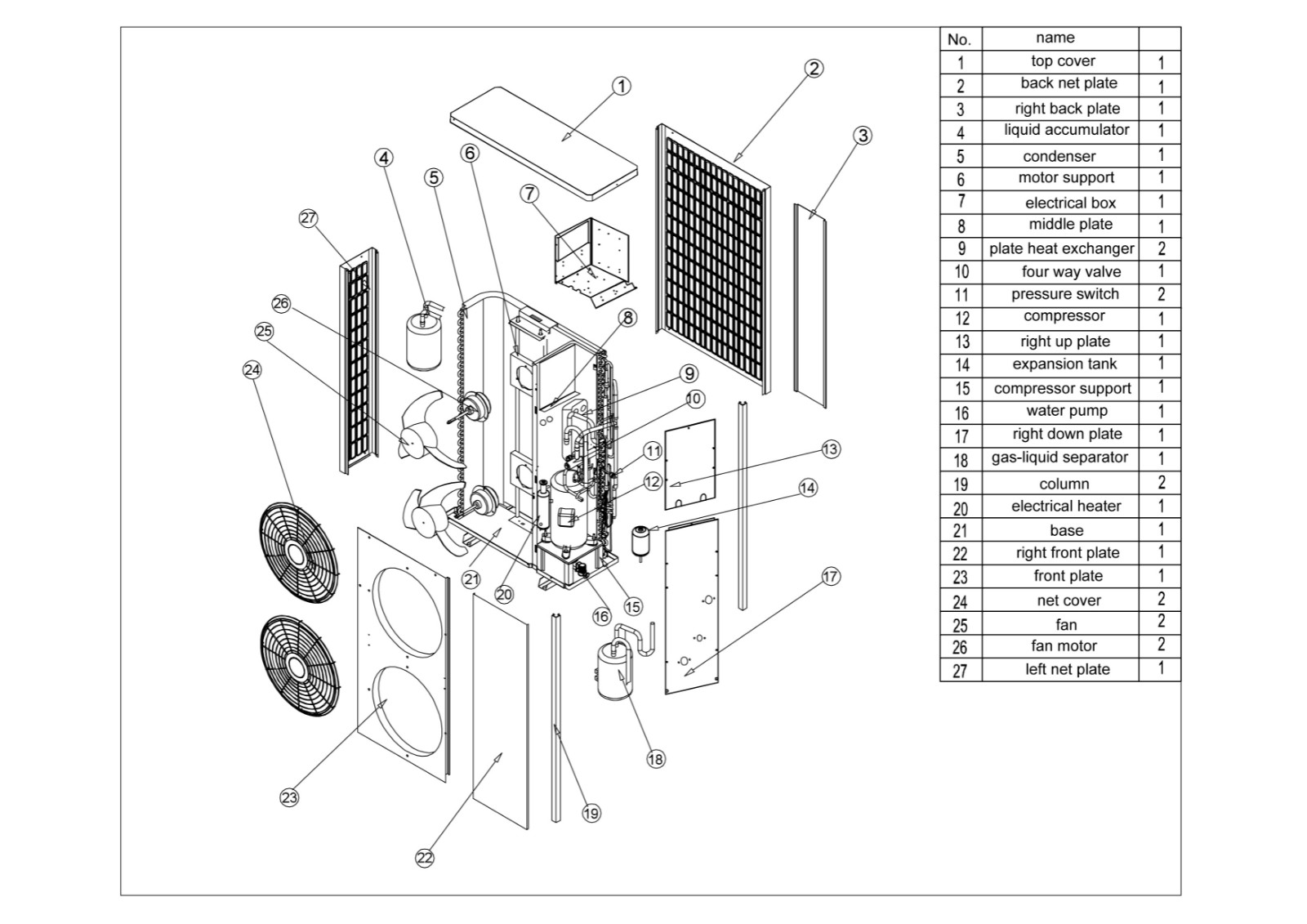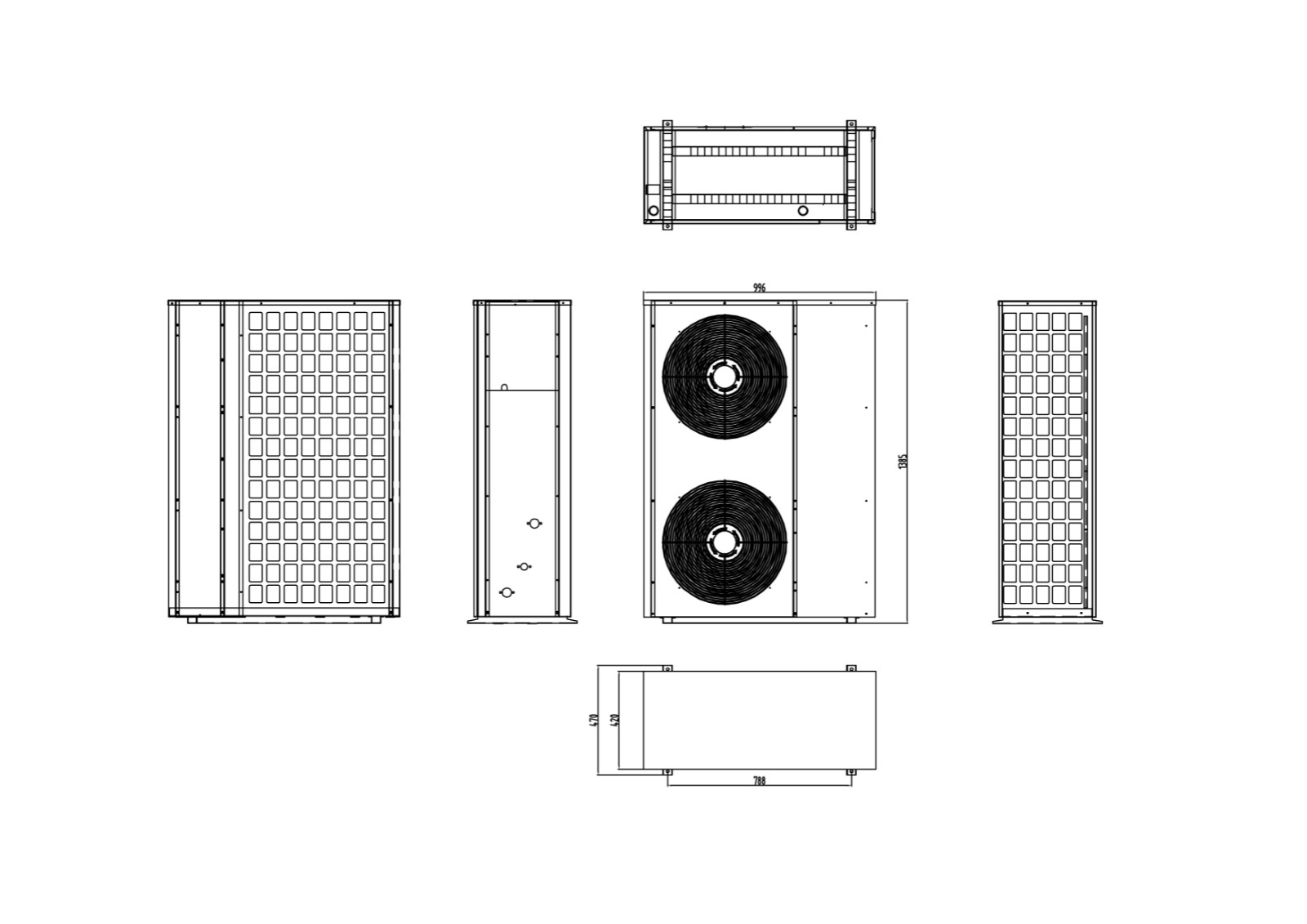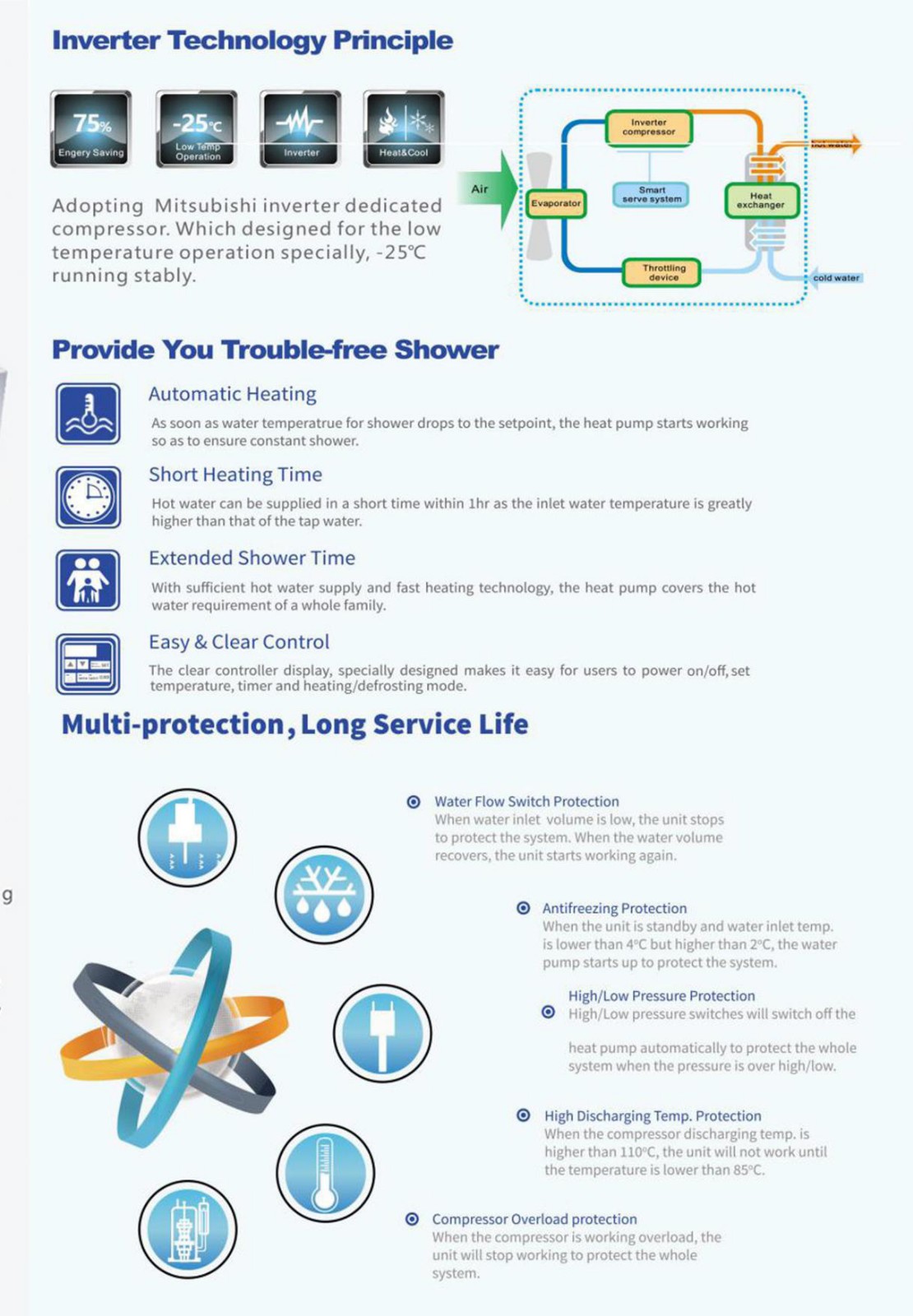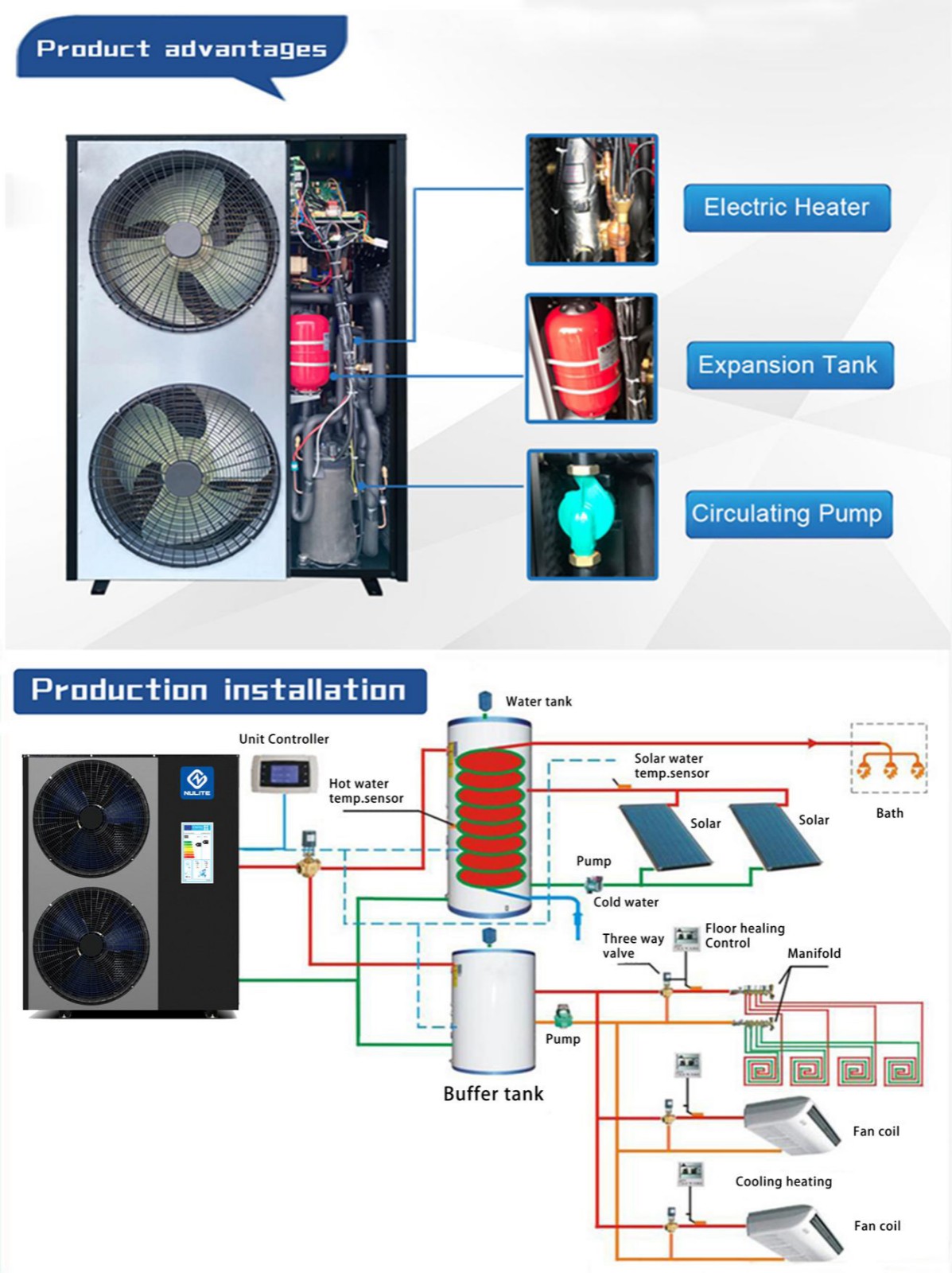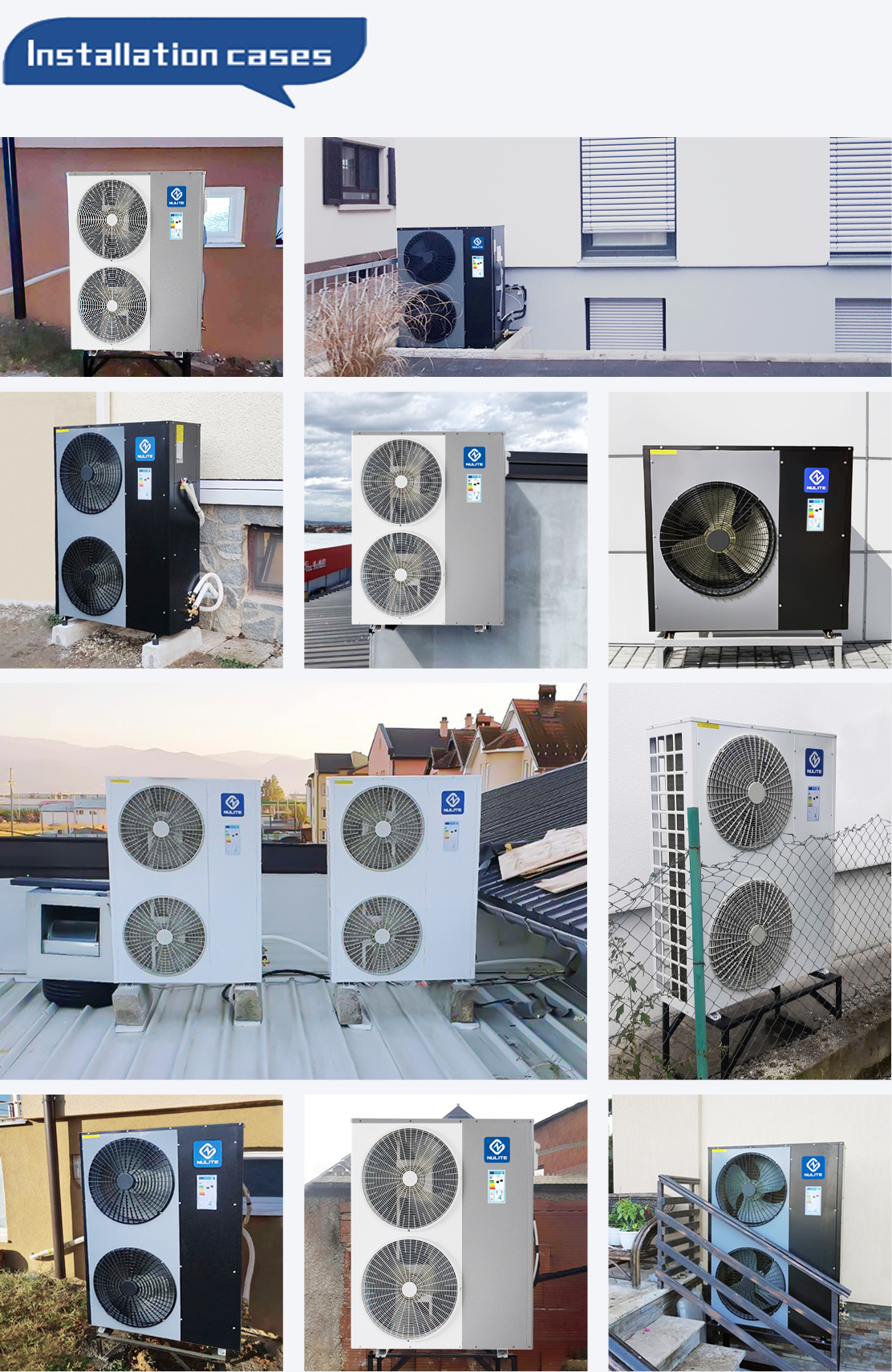 INSTALLING IN EU
with more than 8,000 units NULITE heat pumps installed in EU market
CONTROLLER SYSTEM
Intelligent Control Panel, with multi-defrosting system protection, with five mode chooseable, heating, cooling, hot water,hot water then heating, hot water then cooling
More than 500 units heat pump produced daily in NULITEworkshops
| | | |
| --- | --- | --- |
| | | |
| HEAT PUMP PACKAGE STEP 1 | HEAT PUMP PACKAGE STEP 2 | HEAT PUMP PACKAGE STEP 3 |
| | | |
| HEAT PUMP PACKAGE STEP 4 | HEAT PUMP PACKAGE STEP 5 | HEAT PUMP PACKAGE STEP 6 |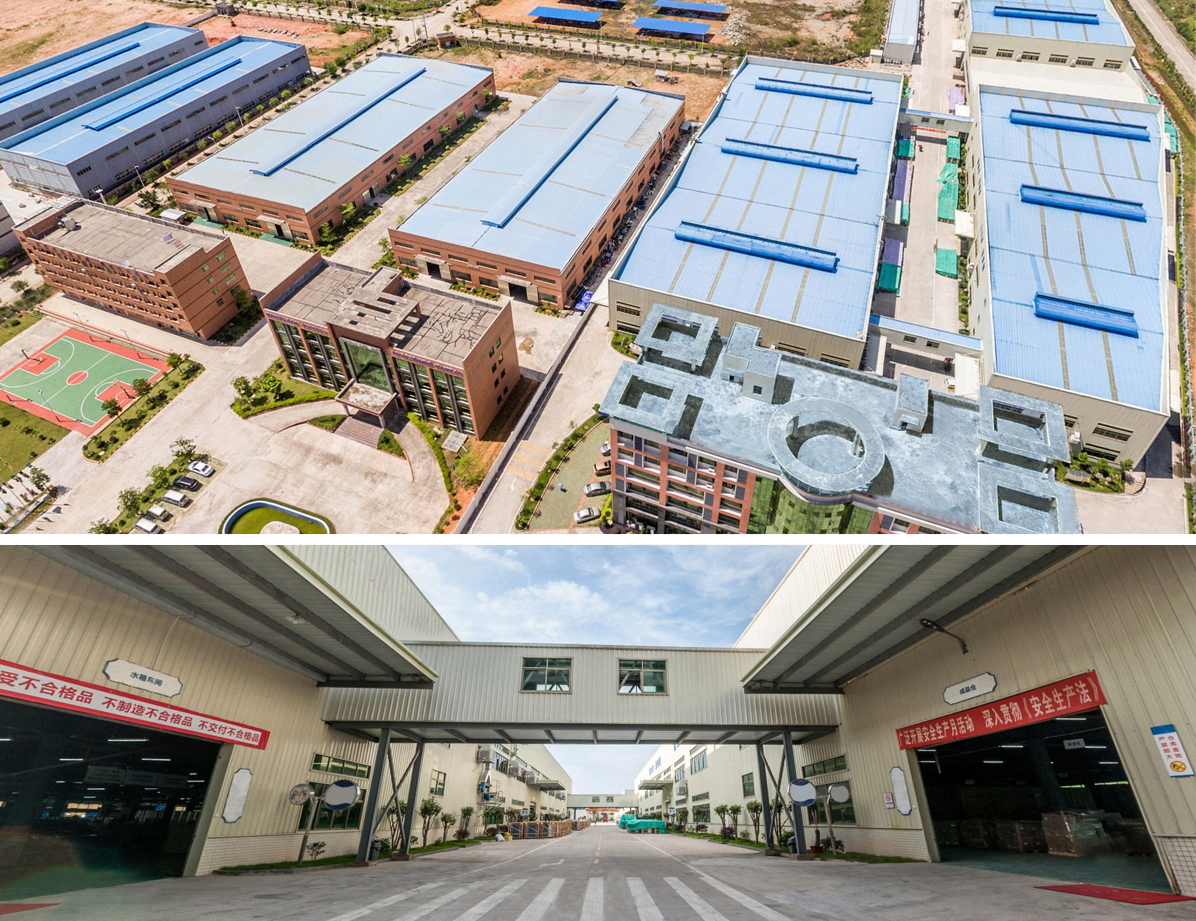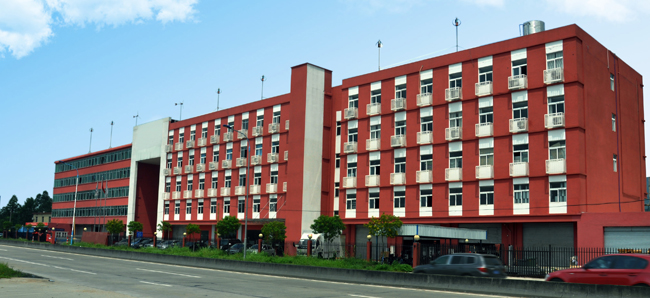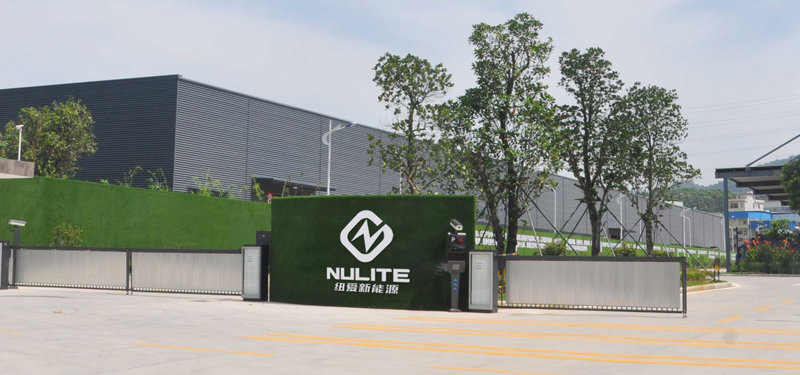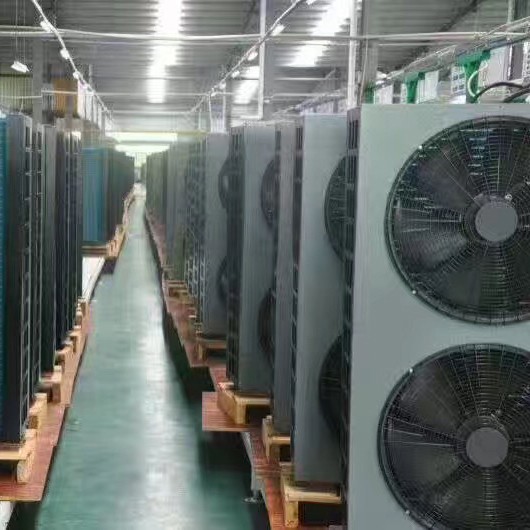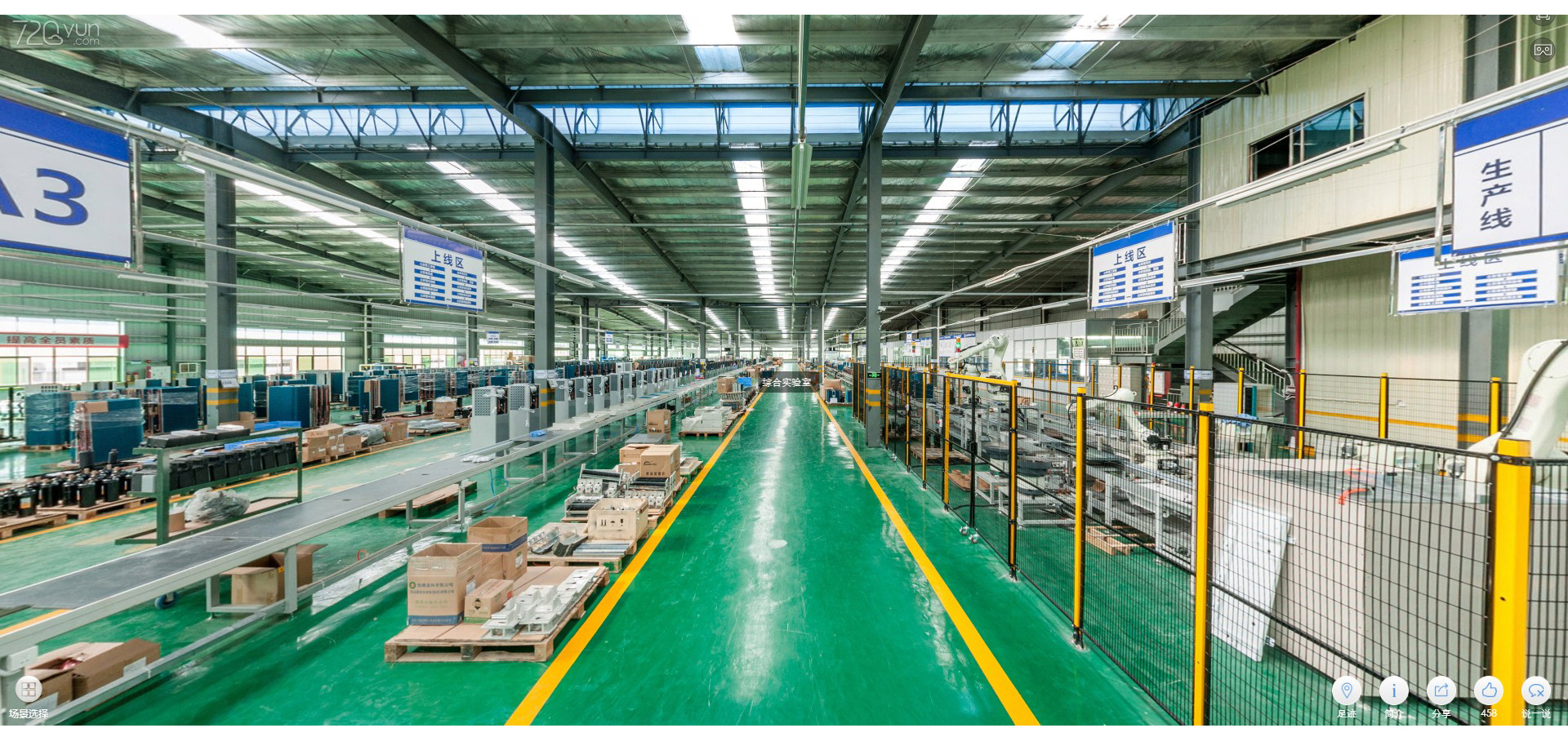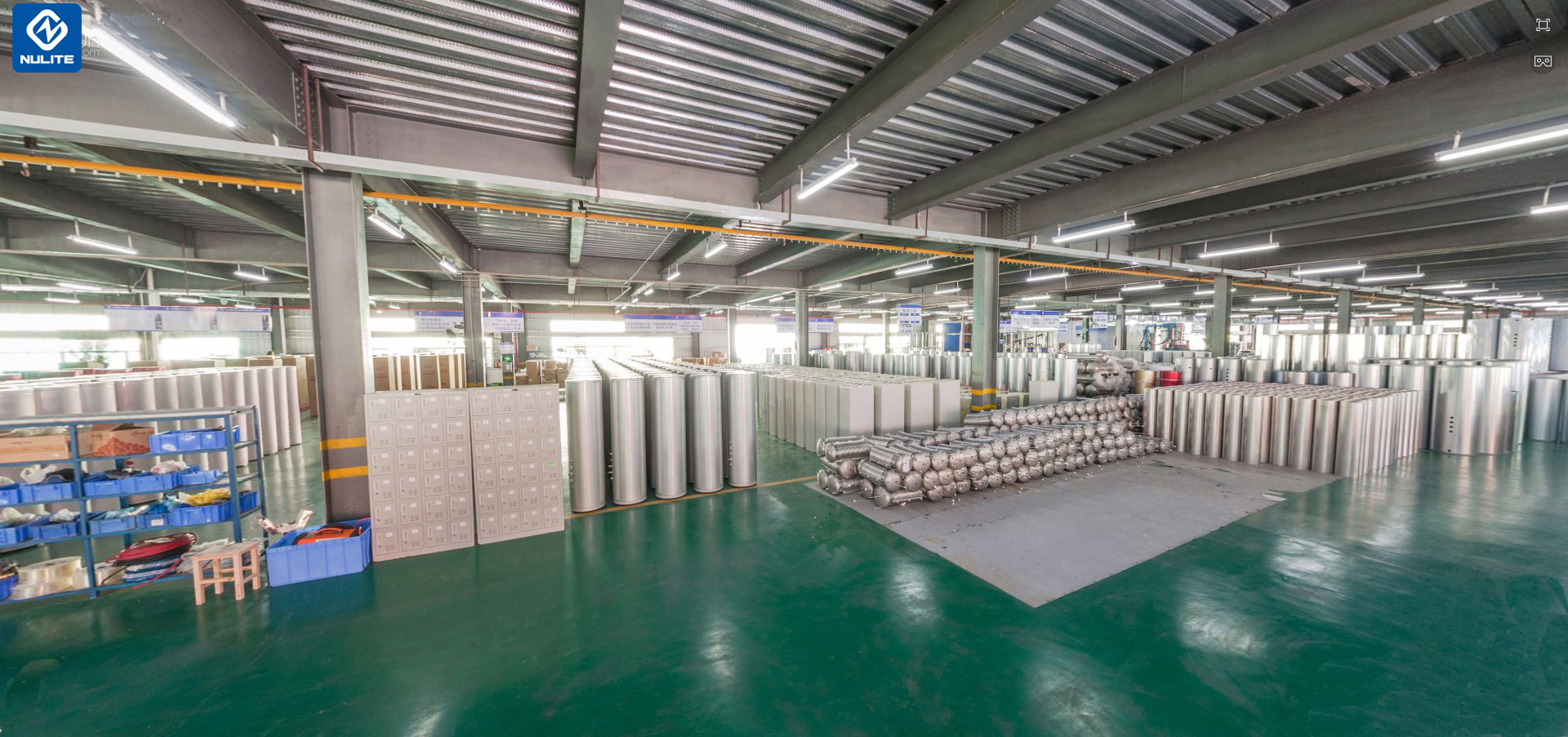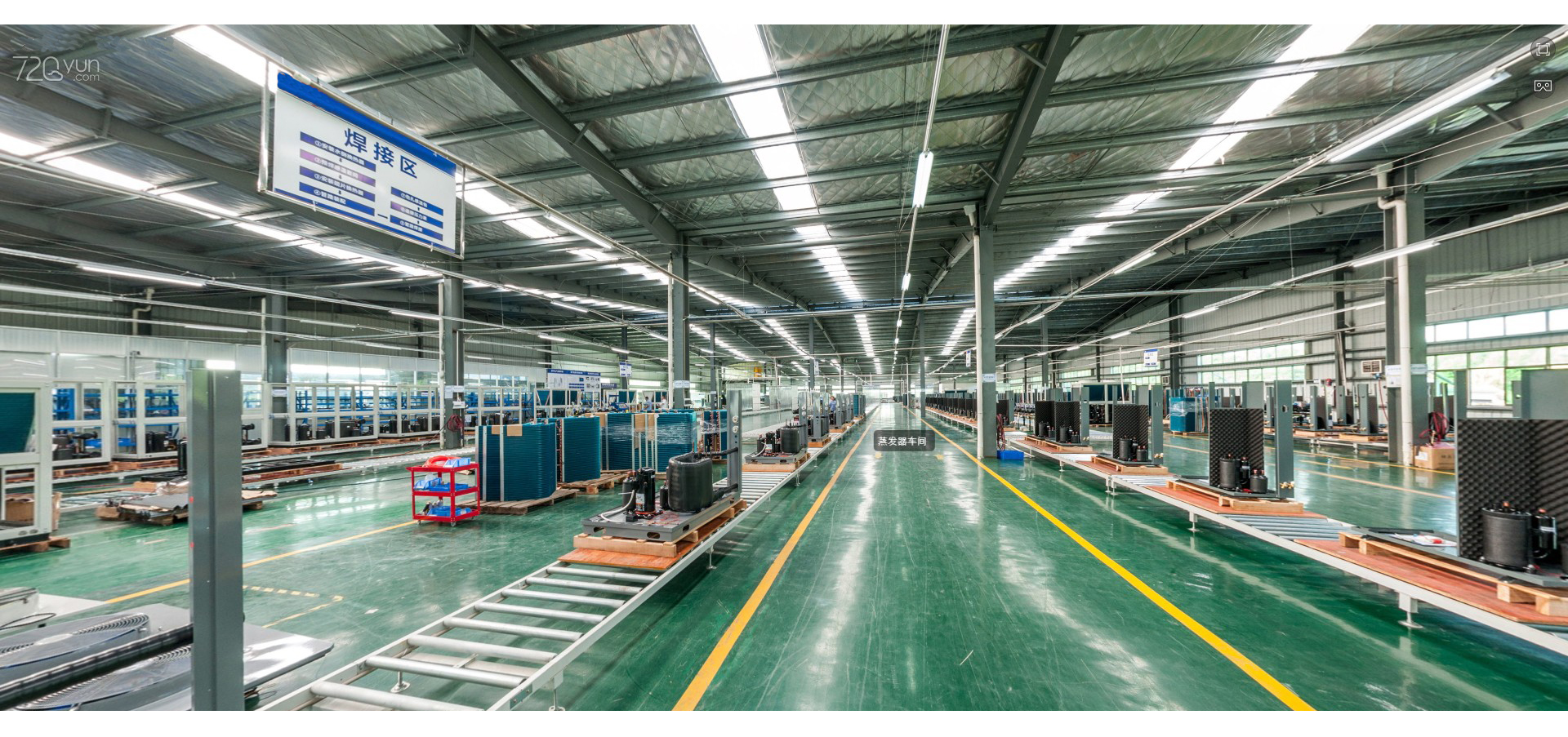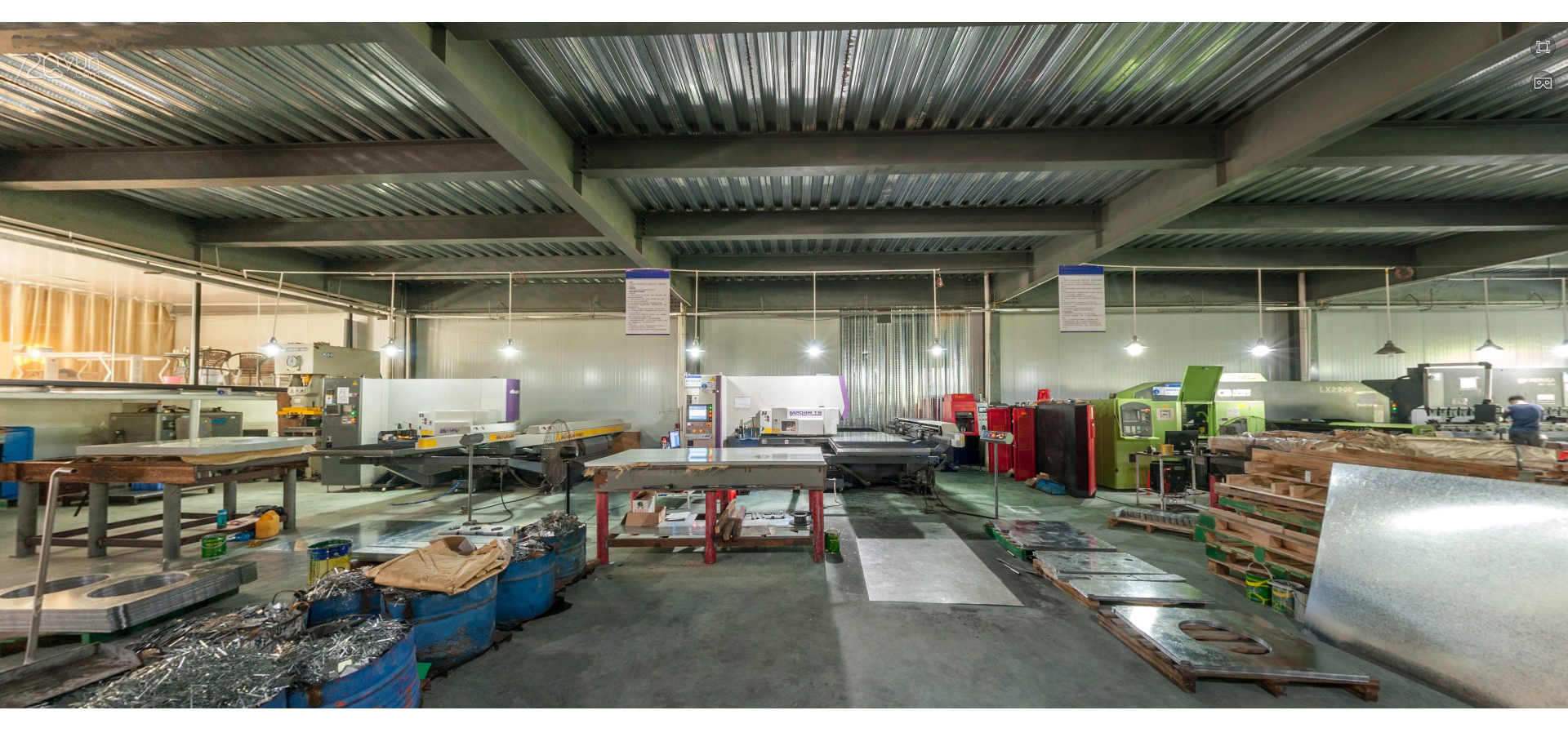 FQA:
1.What is your advantages,comparing with other water heaters?
Avoiding electric water heater leakage, dry, high power consumption.
Avoiding the drawbacks of gas water heater,such as producing harmful gases,Fits and starts etc.
Energy efficient, safety and environmental protection, all-weather operation,easy to use.
2.What is the function of our inverter heat pump?
1)Domestic hot water all year round
2)Space heating in winter
3)Space cooling in summer
3.What is the supply conditions of our product?
Heating test conditions : Ambient temp.7°C/6°C,Water temp.40°C/45°C
Refrigeration test conditions :Ambient temp.35°C,Water temp.12°C/7°C
Hot water test conditions : Ambienttemp.7°C/6°C,Water temp.9°C/55°C
4.How many years'guarantee?
2 years
5.What is the package?
Strong wood box plus carton box
CONTACT US RIGHT NOW!
For the most suitable Heating Cooling, Hot Water Solution!