Hot sale China Supplier Ductless Mini Split Air Conditioner Heat Pump/Temperature Air To Water Heat Pump
Product Detail
Product Tags
We insist on offering high quality creation with fantastic small business concept, honest gross sales plus the best and fast assistance. it will bring you not only the high quality solution and huge profit, but one of the most significant is to occupy the endless market for Hot sale China Supplier Ductless Mini Split Air Conditioner Heat Pump/Temperature Air To Water Heat Pump, Your inquiry is going to be highly welcomed and also a win-win affluent growth are what we are anticipating.
We insist on offering high quality creation with fantastic small business concept, honest gross sales plus the best and fast assistance. it will bring you not only the high quality solution and huge profit, but one of the most significant is to occupy the endless market for Heat Pump Split, Our Company has qualified engineers and technical staff to answer your questions about maintenance problems, some common failure. Our product quality assurance, price concessions, any questions about the items, Be sure to feel free to contact us.
5.39KW wholesale storage mini instant wall mounted hot water heat pump air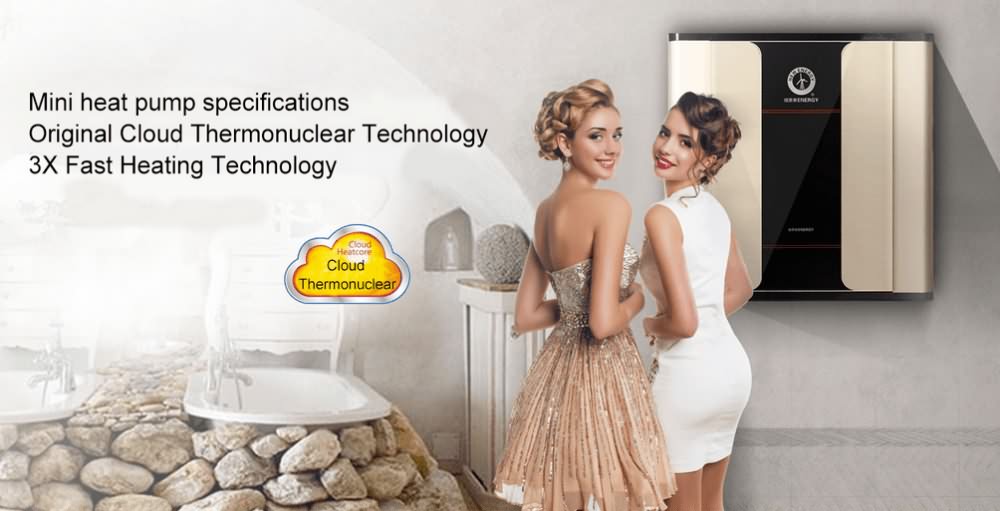 Specification of NERS-FR1.5 Wall Mounted Water Heater
Item

 

NERS-FR1.5

Rated heating capacity(W)

W

5390

Input power(W)

W

1275

Voltage(V)

V/Hz

220V-50Hz

Rated output water temperature

℃

55℃

Max output water temperature

℃

70℃

Continuous output water quantity

L

200L

Refrigerant

 

R134A

Control mode

 

Microcomputer central processor

 

Compressor

form

Rotation type

quantity

1

brand

Mitsubishi

Net size

mm

800*490*800

Net weight

kg

80

Noise

dB(A)

<50dB(A)

Fan form

 

centrifugal

Fan power

W

30

 

Water tank build-in

volume(L)

80

coil

Titanium

Ambient temperature

℃

-15℃-46℃

Number of users

 

3-4

Color

 

Silver/ Golden
heat pump  /h swimming pool heat
Household 5.39KW Wall Mounted Water Heater:
1.75°C output water temperature and super COP 4.23
2.Wall mount and pecial square appearance design, zero occupation,offer you a fashion and luxury visual impact.
3.LED touched Microcomputer central processor, matched with remote controller.
It shows your luxury and high quality life style.
4.Single-inner pot with high output water quantity:3x fast heating technology,
small tank but 200l continuous water output quantity.
5.Strong insulation effect:vacuum heat insulation technology,double insulation,
24 hours water temperature only drop <3 °C .
6.Long service life: Heat exchanger using titanium & nickel coils, anti rusting and scaling,
corrosion resistant and shock resistance.It assures the long service life about 15 years. 
Wo
 Picture of 5.39KW Wall Mounted Water Heater: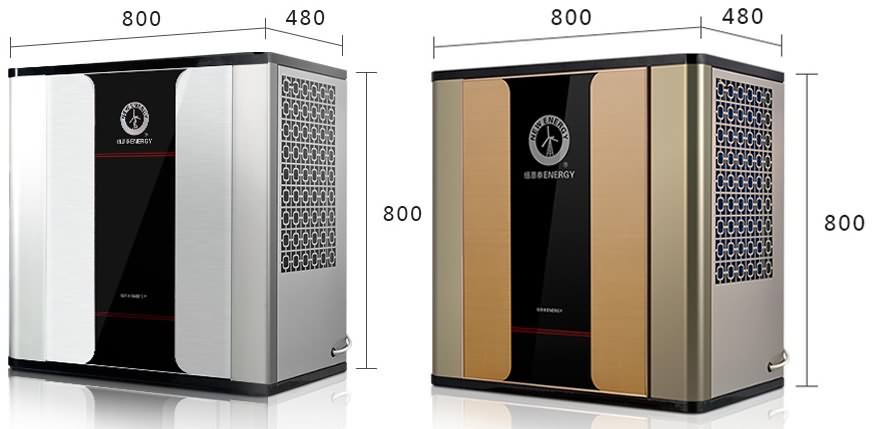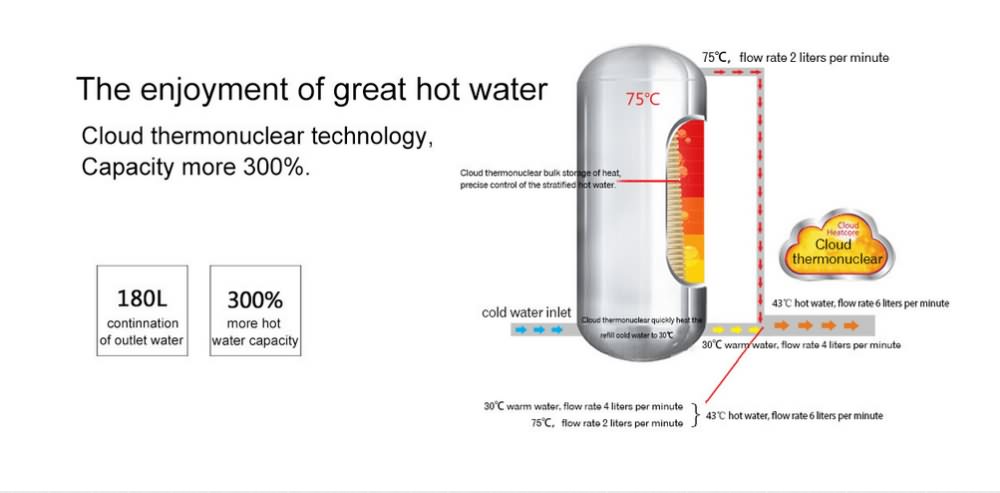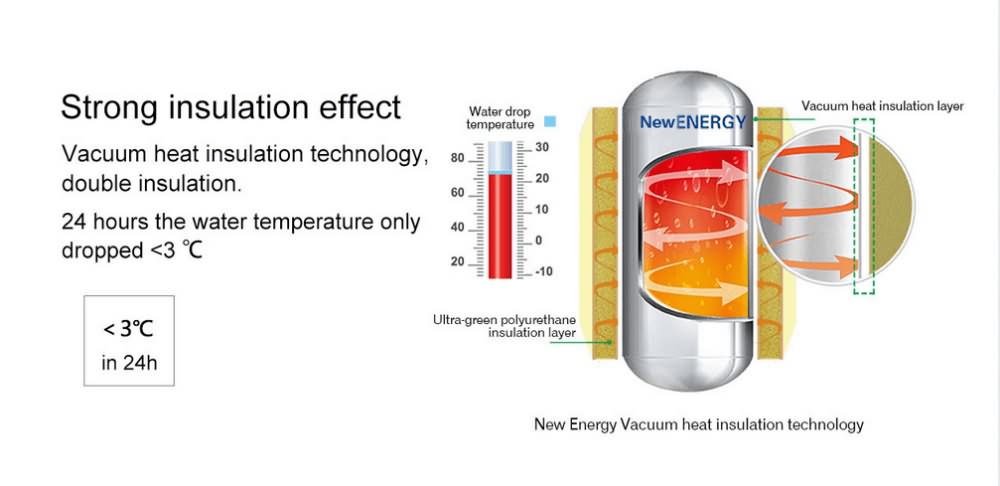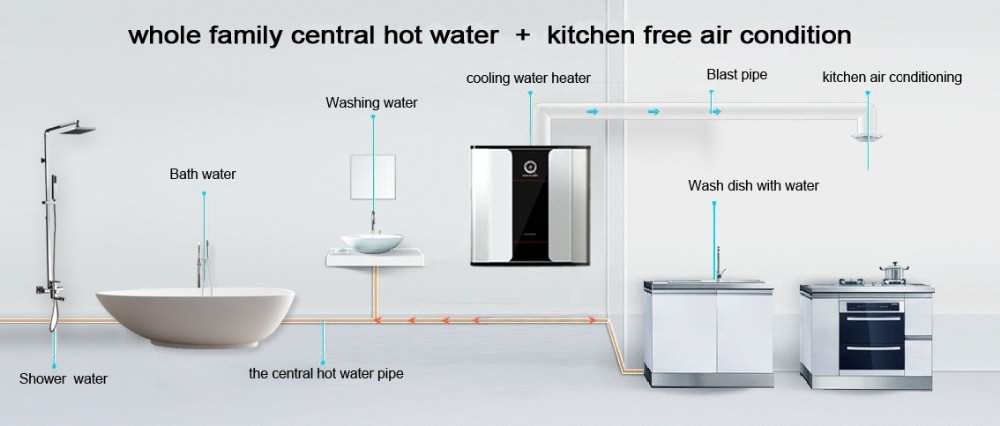 Principle of Air Source Water Heater: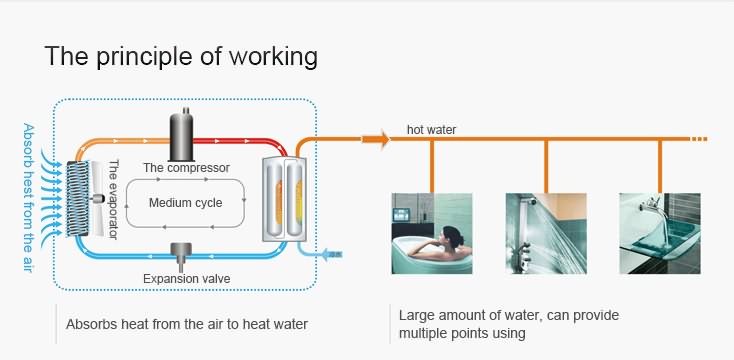 Heat pumps are machines that extract heat from one place, upgrade it to a higher temperature and move it to 
another place. Air source heat pumps systems consist of four major elements that allow the refrigerant to pass 
from the liquid state to the gas: a compressor, a condenser, an expansion valve and an evaporator. 
Successful Projects & Applicable Places: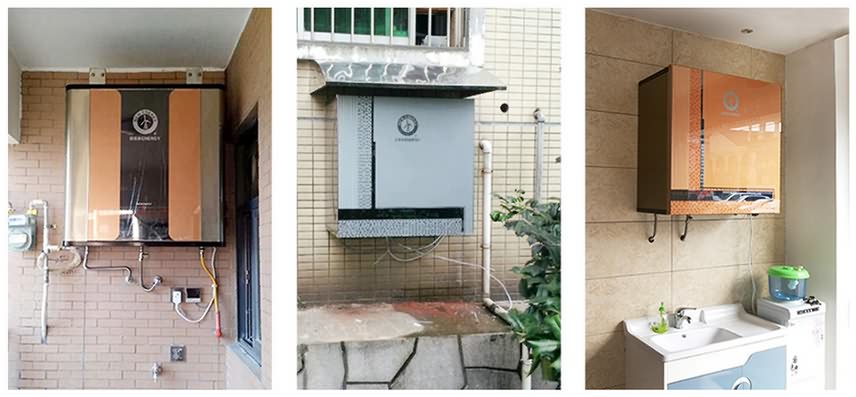 Our Company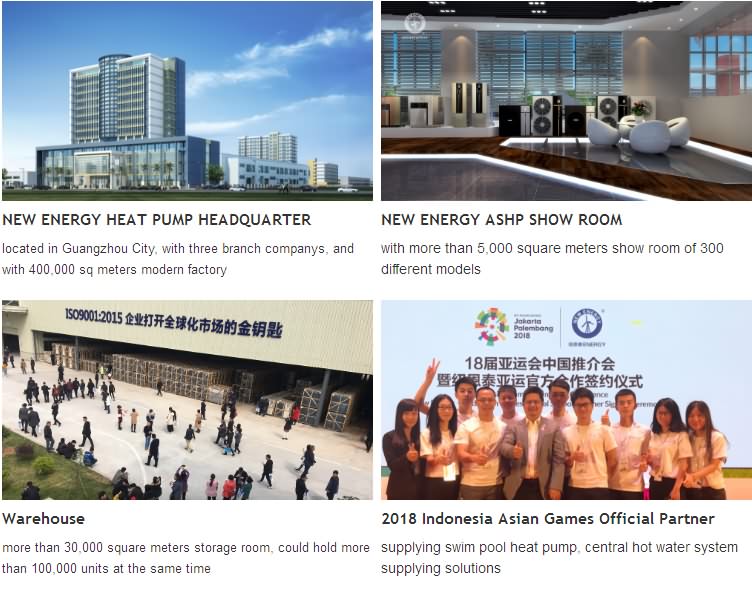 Packaging and Shipping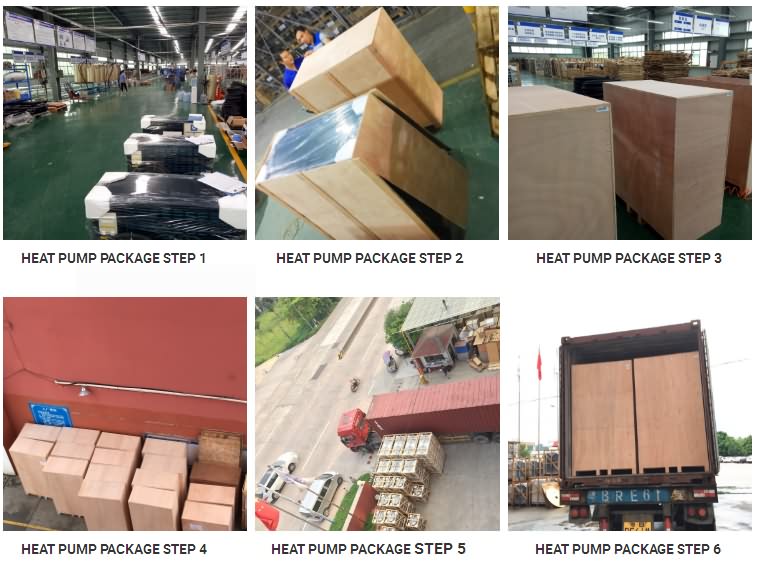 FAQ:
1.What is the working principle of your products?
A: Our products by absorbing heat from the air to heat water. We know that the air temperature is high and low,
 that is,how much heat the air. This heat can be absorbed utilization. New energy refrigerant using a special kind of
 air at room temperature can be automatically vaporized, the vaporized refrigerant to absorb heat from the air and 
transfer the absorbed heat to the tank to heat the cold water tank.
2.The air heaters are generally mounted in there? 
A: The air heater can be installed in the balcony or the bathroom, and now there are many new houses have been 
able to consider the installation location of the air, villas, highrise housing can be installed, especially our square 
water tank can be installed in the living room and kitchen. Because it is not installed in the attic, maintenance is
 also more convenient.
3.Have to pay attention to what use it?
A: In general, when the compressor is subjected to high temperatures over many years will shorten its life,
 therefore, set the water temperature of 50 degrees in summer; winter cold, user requirements for higher water temperature, 
you can set the temperature 55 degrees. And we can peak electricity to avoid power peaks, saving electricity. 
Usually after 22:00 during Valley Electric use air to "time" heating water features, the price is cheaper.
4.What air-source heat pump water heater specifications? As consumers how to choose? 
A: The air to water heater 100L, 160L, 200L, 260L, 320L, 500L and 3P engineering group, 5P, 10P, 24P different specifications
 to meet the water needs of different families, hotels, hostels, etc. can also be heated by a large water project to meet the demand for water.
 Hot water comfort requirements are relatively high, family members 7-12 or bathtub bathing, water points more villas, 
can be equipped with the 500L; 4-6 family members 
who are not a lot of demand for hot water household Select 150L-260L's.
---
Previous:
Factory Supply Residential Building Heatpump Inverter Split Hot Water Air Source China Heat Pump Water Heater
---
Write your message here and send it to us